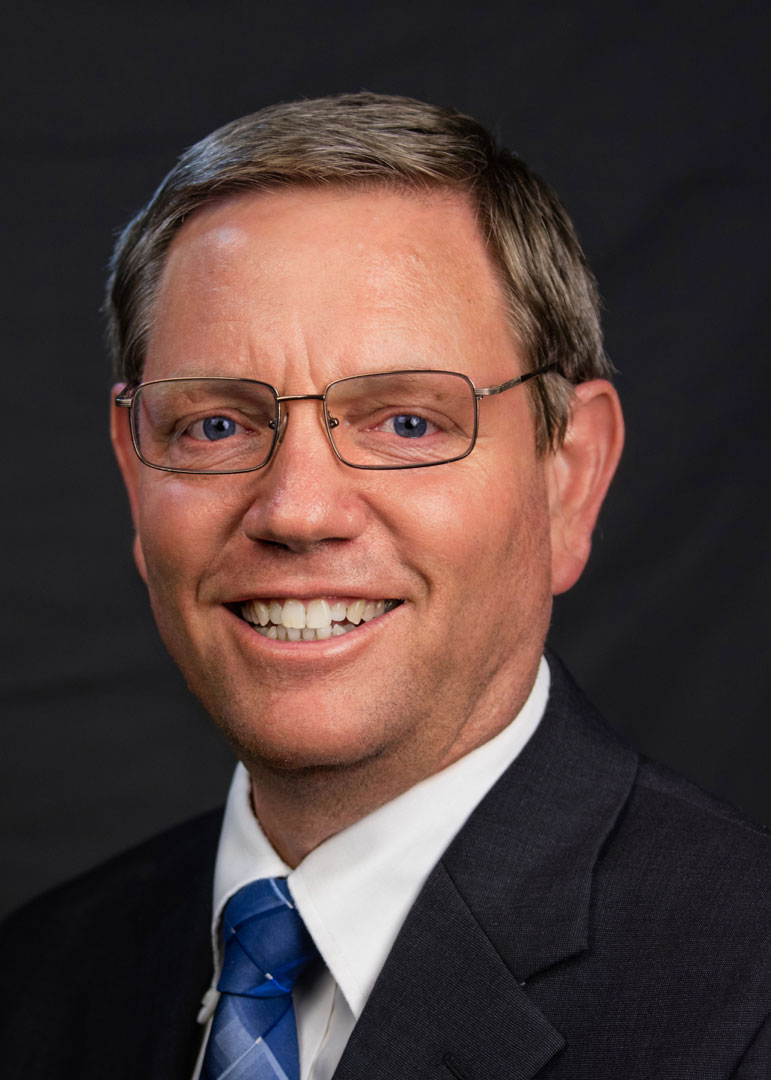 President's Message
"The leaders in God's cause, as wise generals, are to lay plans for advance moves all along the line. In their planning they are to give special study to the work that can be done by the laity for their friends and neighbors. The work of God in this earth can never be finished until the men and women comprising our church membership rally to the work and unite their efforts with those of ministers and church officers. – {9T 116.4}
The salvation of sinners requires earnest, personal labor. We are to bear to them the word of life, not to wait for them to come to us. Oh, that I could speak words to men and women that would arouse them to diligent action! The moments now granted to us are few. We are standing upon the very borders of the eternal world. We have no time to lose. Every moment is golden and altogether too precious to be devoted merely to self-serving. Who will seek God earnestly and from Him draw strength and grace to be His faithful workers in the missionary field?" – (9T 117.1)
Sobering words from Ellen G White.
Apparently we have the opportunity to help finish the work.  In part it seems to be up to us.  What will we do?  Seize the moment or allow it to pass into eternity.  The idea that God is calling us to work together for the common good is an amazing thought.  Doesn't God know that we are stubborn and independent human beings?  Why would he call us to unify in order to finish the work of spreading the gospel?
I believe it is because HE is one.  Jesus quoted Deuteronomy when He said in Mark 12:29  "Hear o Israel; The Lord our God is one Lord:" They are one.  The character of God seems to allow for the diversity of the Godhead while also being able to have perfect unity.  When we see couples, who have been married many years, we often ask for the "Secret" of this long term relationship.  But God has three in a relationship of authority.  Amazing three bosses all unified.  If God's character includes this ability to be unified while diverse, and He wants us to exhibit that character to the world then we have a work to do.
What is that work and how does it relate to this idea that only when we come together for the purpose of sharing the gospel with the world will God bless us the way we need blessing in order to finish the work.
So here we are, just about as diverse a group as one can find.  Pastors, administrators, lawyers, bankers, doctors, educators, and the list goes on.  What is the key to working together?  How is it possible?
Lets look at a couple of scriptural principles.  1.  Consider other better than yourself.  Paul says in Philippians 2:3  "Let nothing be done through strife or vainglory; but in lowliness of mind let each esteem other better than themselves."   2.  Look for points of agreement instead of points of disagreement.  Matthew 18:19  "Again I say unto you.  That if two of you shall agree on earth as touching any thing that they shall ask, it shall be done for them of my Father which is in Heaven."  Agreement empowers God to act on our behalf.   3.  Consider the other persons ideas and understand their point of view.  Even the Lord invites dialogue.  Isaiah 1:18  "Come now and let us reason together, saith the Lord:"  4.  Involve yourself in self-sacrificing service.  This gets the focus on the mission and off of yourself.
In order to clarify the idea of unity, the Holy Spirit through the Bible writers has given us several examples of what unity looks like.  Paul likened the church to a body.  Whose head is Christ.  If one part of your body is fighting with another part then you know for sure that they are not both listening to the brain.  Paul also uses the idea that the church is a building.  Does the floor say to the window that is should stop letting in the light?  If we study these ideas it becomes apparent that our problems with unity and harmony are often self-inflicted.
Considering what has been stated here how do we move forward and what might happen if every single business, ministry, and professional in the church fully united with the church to spread the everlasting gospel to the entire world?  From my perspective this would revolutionize the work of the church and bring great honor and glory to God.  In light of this unity the Holy Spirit would be poured out in latter rain power and Jesus would soon come.
My vision is that ASI be a place where we allow God to showcase us as men and women joining hands with the ministers and church officers to complete the work of spreading the Gospel to the world.
So where does it all start?  I think it starts with me.  Will you join me?  That will make two of us.  And will others join us?  I believe so.
Steve Dickman
President