The Bottom Line
Yes and No
Dr. Wes Youngberg
02/28/2014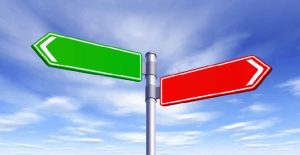 The year was 1990 and I had just been given notice that my faculty position at Loma Linda University School of Public Health had been terminated. I had just completed my doctoral studies two years before and had been given what I felt was the job of my dreams. I had a beautiful office next to the dean's office and had just secured a major health screening contract with the government. I was confident that my career path at the university was set. But then, due to numerous challenges the university was facing, nearly every School of Public Health faculty member was given a termination notice. I was stunned! For the next few months it was easy for me to feel as if my church and even God himself had failed me. I could not see anything good coming from this stressful blow to my career, to my livelihood, and even to my faith in Adventist institutions.
Looking back at this watershed event in my life, I now see how every career challenge was preparing me for what God knew was my true calling. What appeared to be a crisis was really an opportunity for me to move forward into what was actually God's will for my developing career. I had been so satisfied in my work that nothing short of job termination would have prompted me to take the next step in God's plan for my life. In some respects, this was my "Damascus moment." Through the years since, I have been blessed with the opportunity to again serve on Loma Linda University clinical faculty. But my "detour"—God's path for me—prepared me to even better serve in that capacity down the road.
Transitions are rarely easy. They force us back into the learning mode and demand a willingness to adapt to new methods and surroundings. Continuing to do what we think is God's will is not always the same as actually doing God's will—even when what we're doing is a good thing! It was that first termination notice that paved the way for retooling my career path from a corporate and academic setting toward clinical preventive care and lifestyle medicine. Without that early challenge to my professional career, I wouldn't have been properly prepared to serve as a medical missionary to the Pacific islands of Micronesia. I wouldn't have been ready to effectively address the seemingly insurmountable challenge presented to me by the Governor of Guam—the prevention of diabetes and its complications on the island.
God gave me 14 years in the mission field to learn, adapt, and apply clinical strategies for the prevention and reversal of diabetes. Of course, there were many unexpected challenges during that time. But the many experiences on Palau, Kosrae, Pohnpei, Chuuk, the outer islands of Yap, Saipan, Northern Mariana's, and the Marshall Islands prepared the way for writing Goodbye Diabetes, a book that has the potential of sharing the beauty, wisdom, and simplicity of our health message with the entire world.
The life lessons I experienced on those islands provided a wonderful setting for applying the ministry of healing principles and for working directly with people who were seeking a way of escape from the path to premature disease and disability. I'm so grateful that even through all the adversity I chose to maintain my faith in God and His institutions. For those of us who willingly give control of our own lives over to Jesus, He sometimes says "No!" to things we really want to do in order to say "Yes!" to the very best of things.* It may not seem that circumstances are working in our best interest until we are able to look back and see what God has known all along.
"And we know that all things work together for good to them that love God, to them who are the called according to his purpose" (Romans 8:28).