Members in Action
Ministry At the Touch of a Button
Brian Bergherm
08/30/2010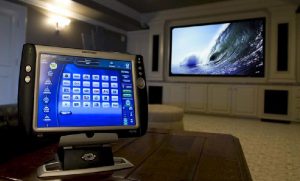 My wife, Debbie, and I own a company in Atlanta called Georgia Home Theater. It's our business to make large homes comfortable and easy to live in by automating the lighting, HVAC, security and audio/video systems with touch control LCD panels. We install systems that allow you to turn off the lights, TV, radio and air conditioning, and set the home security alarm when you leave in the morning—all with the touch of a button. When you return in the evening, simply enter a security code and your alarm will turn off, lights will return to a pre-set level, air conditioning and hot tub will resume functioning at designated temperatures, your favorite background music will start playing, and the TV will automatically turn to your favorite news channel.
What does all of this have to do with ministry? Everything, I've found.
I'm an ASI member, and have been since 2001. I grew up going to ASI meetings with my parents, and was so inspired by the testimonies of other members that I determined to have the same sorts of experiences someday.
At age 43, I've been an Adventist all of my life. I grew up going to Adventist schools in the Atlanta area and attended Southern Adventist University. Today, I'm honored to be part of ASI and to share my own testimony with others.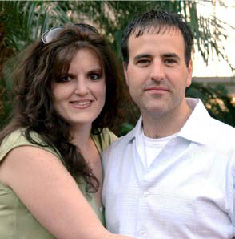 One of the things I appreciate most about ASI is that, even though it is a laypersons' organization, it works closely with the corporate Seventh-day Adventist Church, partnering in ministry and missions to achieve common goals. ASI members work within their own spheres of influence to "Share Christ in the Marketplace," right where they are.
Being an ASI member has changed my perspective on what it means to be a business owner. In fact, now I know why I'm in business at all. My wife and I have dedicated our business completely to the Lord. Our company now exists for only one reason, and that is to further the Lord's work, whether by funding mission projects or being a witness in our day-to-day operations with customers, vendors and even competitors.
Of course, we are closed on Sabbath, which is unheard of in the retail industry. Each of our staff signs an agreement to follow a strict list of ethical business practices, and each one clearly understands that our company exists only for the purpose of witnessing to others about Christ. At the entrance of our showroom and design center, we offer our customers free books about the gospel and Adventist beliefs. On our website where we list our business hours, we explain why we're closed on Sabbath and offer free books to anyone seeking information about the Sabbath or about the Adventist Church. We send out at least a dozen or more free books requested each month.
From time to time, I've had Bible studies with some of our employees with great success and the Lord's blessing. For the past year, I've been hosting a mid-week early morning Bible study at Georgia Home Theater that is geared specifically for Adventist businessmen. It is designed to recharge our faith each week as we face business challenges in a fast-paced, big-city environment.
Early in 2009, I joined with four other Adventist businessmen in Atlanta to rent retail space in the plaza adjoining Georgia Home Theater. We opened a "Center of Evangelism" and began holding meetings. Members of over eighteen churches came out for our revival series, which then led to health fairs and seminars, Bible studies, cooking clases and even e-mail studies with community members.
Most recently, we've opened a thrift store to provide funds for more evangelism and additional opportunities to connect with those around us. We call this new ministry network "The Beehive." As a result of God's blessing, similar evangelism centers are now being established in Phoenix, Los Angeles, and Orlando. All along, our goal has been to do a layman's part in spreading the gospel.
Personally, I believe it is my duty as a Seventh-day Adventist businessman to use my time and resources to bring the message of hope and salvation to our city. My desire is that similar groups of businessmen will begin working together in every large city across America to organize centers of evangelism and reach the very real needs of people in their own communities.