Feature
Mauritius Island
08/30/2010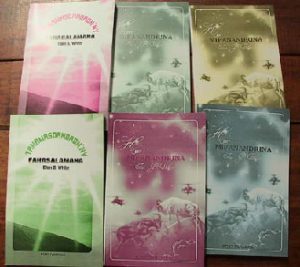 We are writing to inform you of what has been accomplished so far with the ASI special offering funds donated to our project in 2009. Because of political uncertainty in Madagascar, we decided to focus our efforts in the Republic of Mauritius, an island nation located off the coast of Madagascar in the southwest Indian Ocean.
We used $7,600 to print three books in the Malagasy language. We are using the remaining funds for various health evangelism projects in Mauritius. We are printing health books and planning health expos in several locations. We're also presenting cooking classes and health talks in local churches.
The people here are especially open to receiving information about health and lifestyle, which is what originally attracted us to Mauritius. We would like to establish a permanent work here, and are already developing new ideas for reaching the people here on the island.
The work of our team members at Fanantenana Training Center in Madagascar continues to go forward, with more baptisms occurring in February 2010. I am planning to be in Orlando for the ASI Convention. I look forward to talking with you about new ideas for our work here in Mauritius.