Feature
Jesus the Hope of Survivors
Conna Bond
08/30/2010
One of the most poignant and disturbing stories in the Bible is found in the eighth chapter of John. The scribes and Pharisees brought a woman caught in adultery to Jesus, confronting him in the temple where He was teaching a crowd of people. It was a deliberate act to embarrass her and corner Him.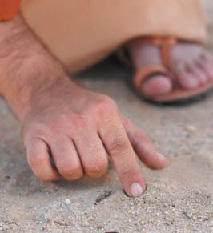 Dragging the woman to the center of the crowd, they declared, "Teacher, this woman was caught in the very act of adultery! According to the Law of Moses, she should be stoned! But what do you say?"
Jesus stooped and wrote something on the ground with His finger. Then He stood and said to the woman's accusers, "He who is without sin among you, let him throw the first stone."
One by one, "being convicted by their conscience," the woman's accusers drifted away, leaving the woman to face only Jesus.
He asked, "Where are your accusers? Does no one condemn you?"
"No one, Lord," she replied. And then Jesus made a remarkable statement: "Neither do I condemn you; go and sin no more."
The distinction between victim and abuser is often blurred and hard to discern. In this account, Jesus made it clear that no one is untouched by sin. It is a universal disease. Yet a group of guilty men stood condemned by their own consciences, and a single guilty woman stood without condemnation before the Creator of the universe.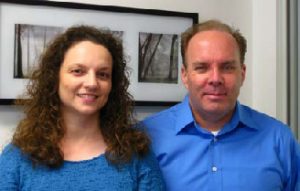 It has been asserted that her accusers may also have been her abusers. One simple encounter with Jesus, however, gave her healing and hope—not only for a lifetime, but for eternity. It is this ministry of hope and healing that Steve and Samantha Nelson sought to continue when they established The Hope of Survivors, which reaches out to victims of abuse committed by individuals claiming to represent Christ. This kind of abuse has a name. It's called "clergy abuse," and it is more prevalent than many would like to admit. In fact, it's not a subject most people want to think about, much less talk about.
In 2002, the Nelsons began The Hope of Survivors as a simple website designed to reach out to victims of sexual abuse by clergy. They expected to do little more than check the website every so often and respond to inquiries. They quickly realized, however, that the problem of clergy abuse is more widespread than they'd ever imagined.
Today, The Hope of Survivors is a full-time ministry reaching out to victims from nearly every denomination around the globe, including 72 different faiths in more than 47 states and 24 countries (so far). The Nelsons have traveled to Australia, Denmark, Norway and Romania to present programs and provide support. In addition to their main office in Illinois, the ministry now has a Latino Division (La Esperanza de los Sobrevivientes), as well as representatives in Australia, Norway and Romania. The Hope of Survivors is a nonprofit organizational member of both ASI and Outpost Centers International.
The Hope of Survivors ministry has two key components: helping victims become survivors and promoting prevention of abuse. They teach prevention strategies to victims, pastors and church leaders at conferences around the world. Although local Adventist churches generally organize the conferences, leaders from every denomination flock to the meetings. This allows the Nelsons to receive feedback from a wide variety of sources, which in turn informs their ministry approaches.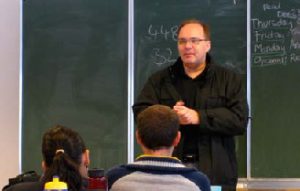 An abuse victim's need for hope is no small thing. The Hope of Survivors receives numerous e-mails from people who have decided not to commit suicide because they discovered the ministry website and rediscovered hope. That is what Jesus offered the woman in the temple as her abusers and accusers faded from the scene. To her, stoning might otherwise have seemed like deliverance from a life of utter hopelessness.
That seems to be the case with many victims who believe that death is a viable escape from a deep sense of guilt or emotional pain. They are surprised when The Hope of Survivors raises the curtain on reality and reveals that they stand guiltless before the only One who has ever had the right to condemn anyone.
One website visitor wrote, "I was able to realize that I am not alone, and just maybe I am not so bad. I had the hope to keep moving forward even though the pain is overwhelming. But if God gave strength to others, just maybe He will give strength to me. The Hope of Survivors gave me hope, and I finally felt understood. There is nothing like having a light shine down on you when all hope is gone. Thank you—you saved my life!"
The Nelsons have seen the Lord work through their ministry in ways that reveal not only His perfect healing but also His perfect timing. They recently conducted conferences in Australia that were attended by victims, pastors and church leaders alike. Australian representatives Coralie Roll and Arlagene Groves worked hard to organize the conference, little realizing that the Lord had been in the details all along.
During the meetings, several victims from one church shared their stories of abuse with the conference presenters. The instances of abuse had only recently been reported, and the abuse victims were trying to heal from the devastation within the context of the church organization. The encouragement and information they received at the meetings came at just the right time, giving them the hope they needed to heal and remain as vital church members.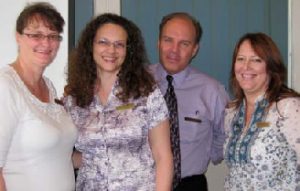 One attendee wrote, "Words cannot express how much it meant to me to see you and to be able to feel safe during worship again. I often have thanked God for His presence through your selfless dedication towards my healing, and [on behalf of] so many, many more like me."
The Nelsons view their biblical commission as that of protecting and healing sheep that have been wounded and preyed upon by wolves in sheep's clothing. Education is the key to prevention, which means they must address topics that take listeners far beyond their comfort zones. Discussion sheds light on the strategies that repeat abusers employ to lure victims into compromising situations. Conference attendees are often surprised to find out that others have had identical experiences, and that abusers use well-thought-out but predictable schemes, often quoting and twisting Scripture passages to achieve their goals.
One woman thanked The Hope of Survivors for their website. "You have no idea what a great help it was for me," she shared. "It really explains everything so well. I was in an abusive relationship with my pastor for a year and a half. I am so thankful you wrote about the confusion, because I felt very confused throughout. He kept saying this was from God… and that I was to become his next wife, the one God ordained for him. He used Scripture continually through the whole ordeal. Scripture is hard for me to read now…. But thanks to you and your ministry and website… everything finally makes sense."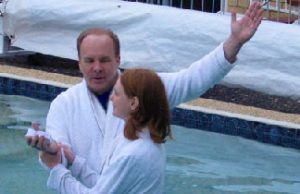 How is it possible for victims to be so thoroughly deceived? In exactly the same way that Satan twisted God's own words to deceive and tempt Eve into taking an "innocent" bite of fruit. Just a little bit of evil mixed with good can cause a great amount of emotional, spiritual and physical damage. We all suffer the results of that kind of deception in some way, shape or form. Clergy abuse is just one of those results.
For all who suffer under the burden of sin that Satan first introduced in heaven long ago, Jesus is still "the Way, the Truth and the Life." This is a message of hope for the hopeless, and it's the message The Hope of Survivors—and every other ASI member—shares around the world every day.