ASI Abroad
Inter-American Divisions, Europe, ASIA
ASI Staff
08/30/2008
Inter-American Division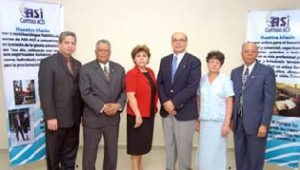 ASI Dominican Republic is pleased to announce the opening of their new chapter in the Central Dominican Conference. Many local businessmen as well as Dominican church leaders attended the chapter's opening meeting. Domingo Guzman has been named executive director of the new chapter.
The ninth ASI Inter-American Division convention was also held in the Dominican Republic August 20-23 at the Coral Costa Caribe resort in the city of Juan Dolio. ASI Inter-America is online at www.asi-interamerica.org.
Europe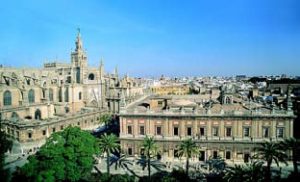 ASI Europe held its continent-wide convention this summer in Tirgu Mores, Romania. Celebrating the 10th anniversary of ASI Europe, the convention was highlighted by a record combined offering of nearly one million euros, which will support 65 projects.
Angel Duo was elected president of ASI Europe, replacing Audrey Balderstone, who had served as president for the past five years. Continued growth was yet another reason to celebrate at the convention. Currently ASI Europe is comprised of ten chapters, and plans are underway to add five more. The next ASI Europe Convention is scheduled for 2011.
Conectate 2008, a program similar to the NAD ASI Youth for Jesus and sponsored by ASI Spain, was held this summer in the Spanish city of Seville. A group of 40 youth participated in Conectate 08, and they were involved in direct outreach to the people of Seville.
Many locals were touched by the genuine care exhibited by the young people, and numerous individuals asked to be baptized. The youth who participated were also blessed with a new vigor and vision for God's work. Participant Raquel Borrego said of Conectate 08, "I have felt that burning sensation from the inside of myself, that makes you feel like shouting to the world 'God loves you'."
ASI France also sponsored a youth evangelism program, sending a group of young people to Madagascar where they participated in two ShareHim evangelistic campaigns.
ASI Europe is online at www.asi-europe.org
ASIA
A joint Southern Asia-Pacific and Northern AsiaPacific Division ASI convention will be held December 4-7 at the Grand Seasons Hotel in Kuala Lumpur, Malaysia. The theme this year is "Chosen to Serve", with featured speakers including David Gates, president of Gospel Ministries International; Donna & Denzil McNeilus, current and past president of ASI, respectively; and Chester Clark III, ASI general vice president.
For registration information, contact Mr. Yew Lip Sin at asi.klmetro@ymail.com or by phone at +60 (3) 7984-7795. Registration is available until October 31.