Feature
Educating for Eternity
Emily Thomsen
08/30/2008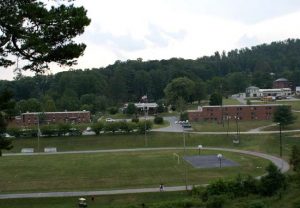 "When you set yourself on fire, people love to come and see you burn," said early evangelist John Wesley. Approaching its 100th anniversary, Fletcher Academy, Inc., continues to burn for Christ, draw spectators, and point them to the Savior.
Fletcher Academy, Inc., (FAI) sits on approximately 600 acres of farm, field and forest in the mountains of North Carolina between Hendersonville and Asheville. FAI's rich history dates back to the early 20th century when a member of the Asheville Seventh-day Adventist Church bought the old farm property and, wondering what do with it, contacted Ellen G. White.
"Start a medical clinic," suggested Mrs. White. Founded in 1910 by Asheville church members under Mrs. White's guidance, the Mountain Sanitarium and Asheville Agricultural School had a one-room medical clinic and one-room school with just two students. A farm, dairy and lumber mill allowed the organization to be self-sustaining.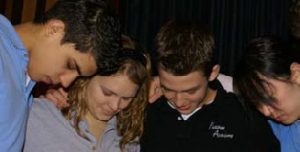 From the beginning, students helped with the workload at the farm, mill and sanitarium, allowing them the opportunity to develop skills beyond their academic education, and also sustaining the organization. Today, FAI continues the tradition of serving the community's education and health needs while giving students a well-rounded Christian education and emphasizing the importance of work skills.
FAI's schools include Captain Gilmer School (CGS), teaching Kindergarten through 8th grades, and Fletcher Academy (FA), a co-educational academy with both boarding and day students in grades 9 to 12. Both schools are fully accredited and offer a distinctly Adventist education designed to prepare students for a lifetime of service.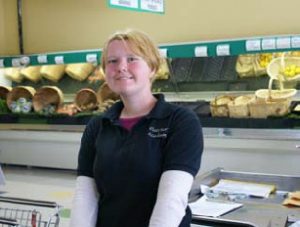 Following Adventist educational principles, both CGS and FA encourage students to think for themselves rather than simply reflect others' thoughts, and to develop as whole human beings—spiritually, socially and physically as well as mentally.
The schools aim to instill in each student acceptance of the Bible, commitment to the Christian faith and lifestyle, responsible citizenship and healthy living. CGS and FA welcome students of any religious background to attend.
CGS principal Jeannie Larrabee says she and the nine elementary school teachers have a burden on their hearts for each student to know that God is real and that He loves them. "If anything else, I know that this is God's school," Larrabee says. "He just allows us to help run it!"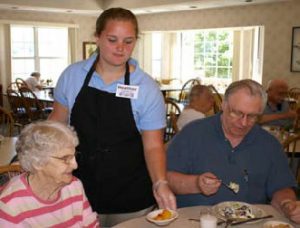 She and the CGS staff pray regularly, "Lord, what do you want us to do next on Your campus?" Perhaps it is this attitude that allows the staff to respond quickly to a problem and adjust programming to best meet the needs of the students.
By challenging students to reach their personal best, CGS has gained a long-standing reputation of excellence. CGS students' test scores were significantly higher than the national average four years in a row. And the strong music program at CGS—offering individual lessons as well as choirs, hand chimes, a band and a strings group—emphasizes that music can be a way of pointing people to God.
Shortly after his graduation, one young alumnus told former FA principal Rob Gettys, "I wish I'd had a couple more years to be at Fletcher." FA maintains very high standards, for which they make no apologies. In fact, the school's leaders credit those high standards with their success; surveying parents of new students revealed that the high standards and solid education were the reasons they wanted to send their kids to FA.
One year FA's attendance grew by 88%—and it's not just students who want to be there; CGS principal Larrabee says that whenever FAI announces a job opening they're flooded with applicants.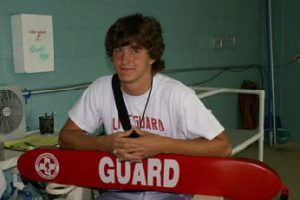 In a safe, mentoring environment, FA seeks to instill in its students life skills that will help them be successful after high school—things like being consistent, how to talk to people, and even how to show up for work on time.
FAI's current leaders are following the founders' desire to give students marketable skills that can be used post-graduation, either to fund a college education or to jumpstart a successful career.
But Fletcher comprises more than just schools. In addition to CGS and FA, the FAI umbrella covers myriad businesses, which help fund the education offered in both schools. While it's unusual for a school to be run by a corporation, CEO Tim Tidwell says the business segments of the organization help fund the ministry of education. Additionally, academy students provide much of the employment for these businesses, continuing the tradition of weaving work experience into their education.
One of the business segments of FAI is Fletcher Park Inn (FPI). Fletcher Park Inn is a premier Christian retirement community for independent seniors. FPI offers studio, one- or two-bedroom apartments or villa homes, many of which students built while working for FAI's construction company. Other students work as administrative assistants at the retirement center, front desk workers, custodians, maintenance workers, and kitchen staff.
Another business, the Lelia Patterson Center (LPC), opened in 2003. The LPC is a wellness complex that maintains the Fletcher tradition of serving the community's health needs. The facility includes FA's gym, a health club, aquatics program, and a Convention and Enrichment Center. Through their exercise programs, health education, and social and recreational events, the LPC provides the community with plenty of family-focused opportunities to pursue a healthy lifestyle. At the LPC, students fill the roles of front desk workers, lifeguards and custodians.
Serving the Fletcher and Hendersonville communities for more than 50 years, Fletcher Valley Natural Foods (FVNF) health food store offers fresh produce, vegetarian foods and supplements. In addition to the grocery section, a bistro in the Christian book and media center serves herbal tea, fresh fruit and vegetable juices, pastries, and cookies. FVNF uses student workers to help stock, run the registers and provide customer service.
Since FAI is a larger-than-normal facility, it's not uncommon for 25 to 30 student workers to assist the nine full-time staffmembers in maintaining the FAI facilities and grounds. In addition, these students help run a landscaping business that also fulfills off campus contracts.
And if these opportunities weren't enough, students do laundry for two hospitals and several area nursing homes in the industrial laundry service on campus. They also work in the print shop and nursing home located on campus. High school students mentor elementary students at CGS. This year students helped produce an abundant crop of blackberries on the farm and maintained a greenhouse. And, of course, the usual boarding academy workers are needed as well—dormitory workers, readers, office workers and cafeteria staff.
Eventually the Mountain Sanitarium became a separate entity known as Park Ridge Hospital, which remains across the street from FAI. Students work in the hospital's billing and material management departments as well.
"In my opinion, one of our biggest strengths are all of the work opportunities available to students at Fletcher," says Bill Bass, director of the vocational program. "We have been truly blessed with what the Lord has given us over the years." Bass says area businesses recognize the caliber of FA students.
The manager of a nearby McDonald's recently told Bass that he puts FA students' applications on the corner of his desk. Oh no, Bass thought. Is it because they don't eat meat or won't work on Sabbath? He learned, however, that the reason FA student applications are set aside is because the manager gives them higher priority than other applicants and typically hires them immediately.
A local Subway owner contacted Mr. Bass for summer workers, saying, "Your students have integrity. Whoever you send me, I'll hire them today." These examples demonstrate FA's success at instilling a good work ethic in its students.
Fletcher Academy used to boast a full-fledged nursing school, and CEO Tidwell states that he would like to assist new Fletcher Academy principal Peter Cousins in his vision to at least bring back the CNA (Certified Nursing Assistant) program. This is in line with Cousins' focused vision to expand the occupational program further by offering students a number of vocational certifications in areas such as computers, electrical maintenance, HVAC, plumbing, auto mechanics, and CNA.
"We want to meet a need that isn't being met anywhere else within Adventism in North America," says Tidwell. "We know God has a lot of exciting things in store for us."