It is very hard to save adolescents from crime, but not impossible, especially when God's servants are led and empowered by the Holy Spirit.
What you are about to see, is a true story that is taking place right now in a country with the highest crime rate and turmoil in the world. The scenario is Venezuela, a South American country where more than 90% of the population is on the street fighting against the worst communist regime ever, and where the seeds of crime are spread everywhere.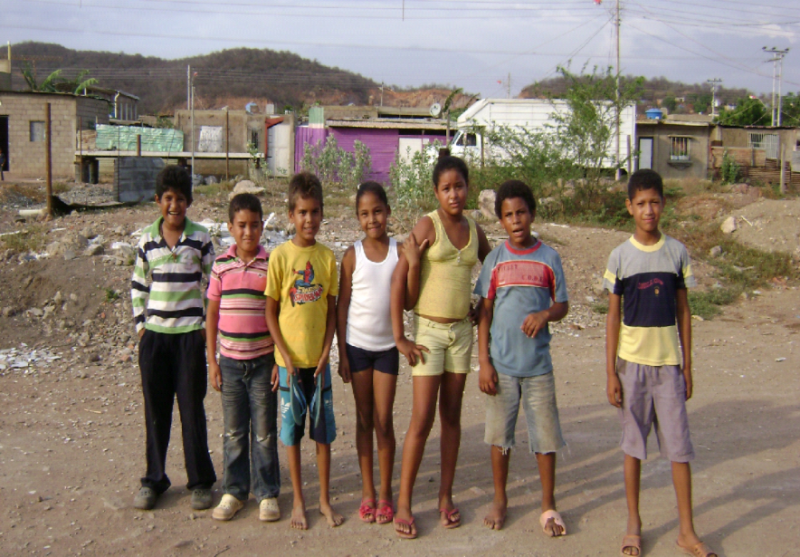 These are the faces of some of the boys and girls whose God's spirit is working in their hearts. Some of them have ex presidiaries' parents with sexual deviations among other problems.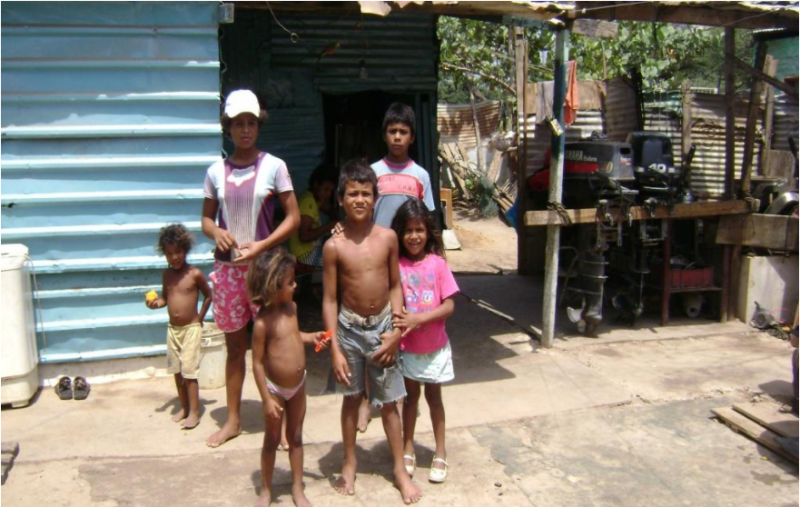 This is the environment where these children live. Ghettos, that are far beyond the level of poverty.

Out of those houses they came, and under those two trees was their initial place to meet and learn about our Triune God.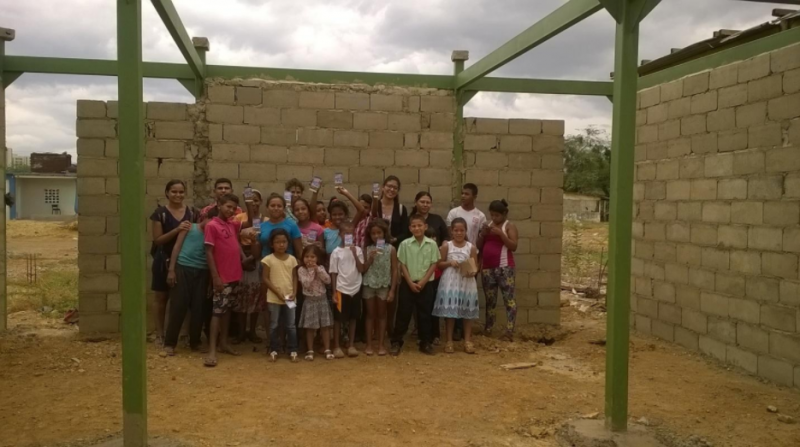 At present they are meeting at a place like this, which, as you can see, is yet under construction. Unfortunately, the construction has been put at a standstill because of the lack of funds.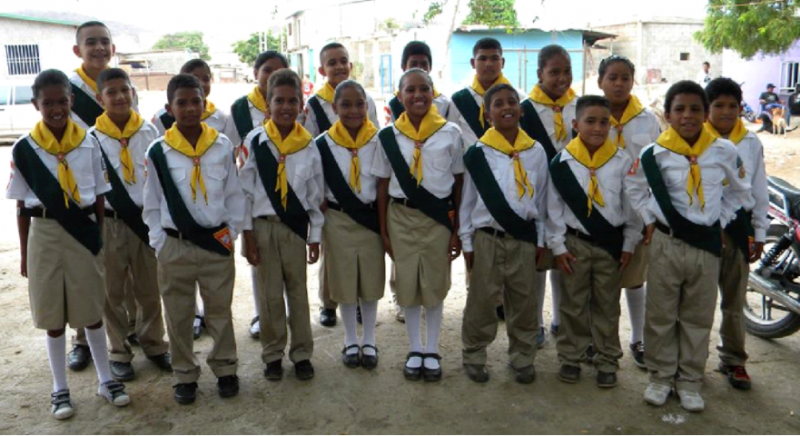 This is an example of how God is able to transform people and their situation for the better. They are standing near the initial place where they started meeting to learn about Jesus. Out of this first bunch, the great majority of them are already baptized, yet we are aiming for a 100% of baptisms.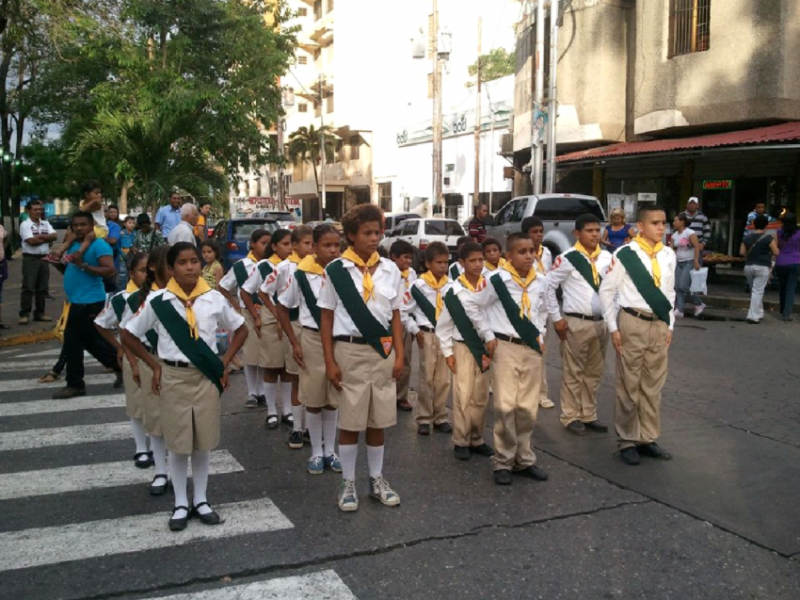 Here they are proudly standing there and ready to march on one of the streets of Barcelona, Anzoátegui, Venezuela. By the way, this is a parade very far away from the children's own territory.
It was not an easy task to see the fulfillment of our Triune God' miracle, as some people may think. It took a lot of time and effort, strategic planning, prayer, sweat, and tears, but overall a lot of faith in our marvelous God.
So, let's see how the servants of God accomplished such task in the middle of the eye of the storm called Venezuela.
Laymen leaders from our Seventh-day Adventist local churches in Barcelona, Anzoátegui, Venezuela united and decided to form and register a Foundation called Esperanza AVOR (Esperanza meaning Hope), and started to study the areas that needed the most help because of their precarious living conditions, unsafe environment and crime. They found this place and started to work by faith alone, and little by little with effort, many blessings from heaven and donations from philanthropic agencies and benevolent people, they advanced further than they ever expected.
This group of SDA layman leaders that are specialized by home cleaning superclean360.com are very concerned about this antisocial behavior in adolescents and decided to do something about it, therefore, they came up with the idea of applying a new methodology called crime prevention and early intervention.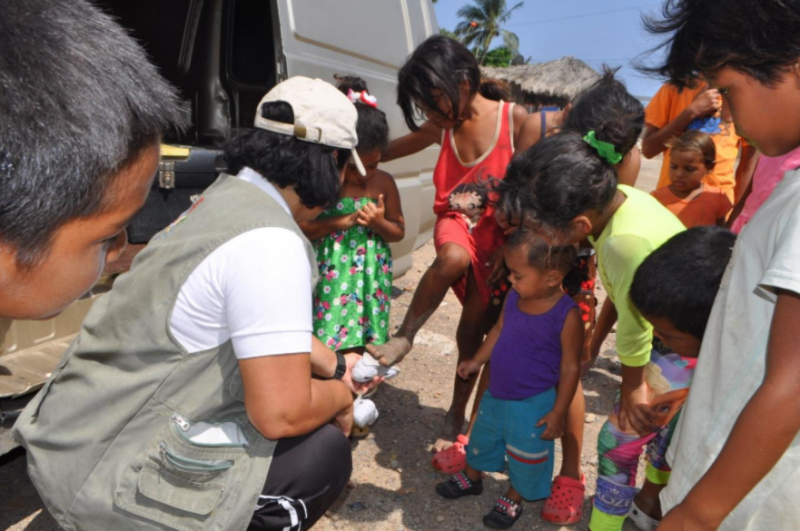 On the other hand, what kind of religious strategy is being followed by these servants of God? Very simple, they follow our Savior Jesus Christ's method when He was on this earth. Isn't that wonderful!
For example, the main coordinator of the program started from visualizing their immediate needs and then providing the remedy for them by starting from bottom to top. The coordinator measured the children's feet so that she could provide them with shoes so that they no longer had to be bare foot.  Later on, another member of the foundation came along and delivered clothing donated by Dorcas and other generous people.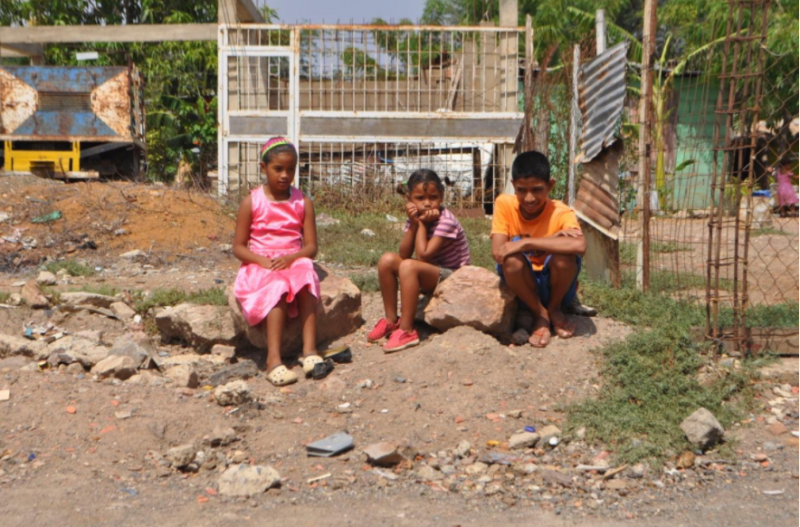 As you see, now these two girls above are well dressed and waiting for the coordinator to come and teach them a lesson about Jesus and hygiene. This time, the girls are bringing an invited guest to the class.  
Currently, Foundation Esperanza AVOR is working with the second bunch of around 27 children (19 girls and 8 boys).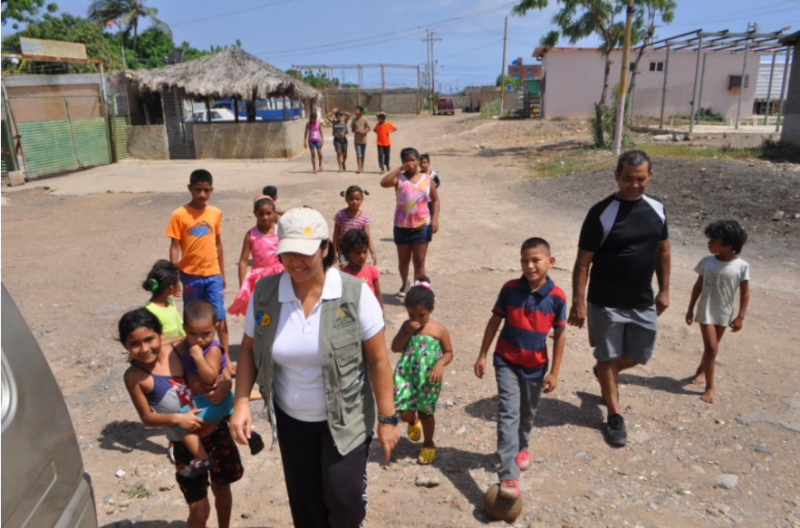 Every child received their teachers with a big smile on their faces. They enjoy everything they learn, especially when they are learning about the love of the Triune God.
What is the foundation aiming for? The Foundation is aiming for a suitable place like the one shown below: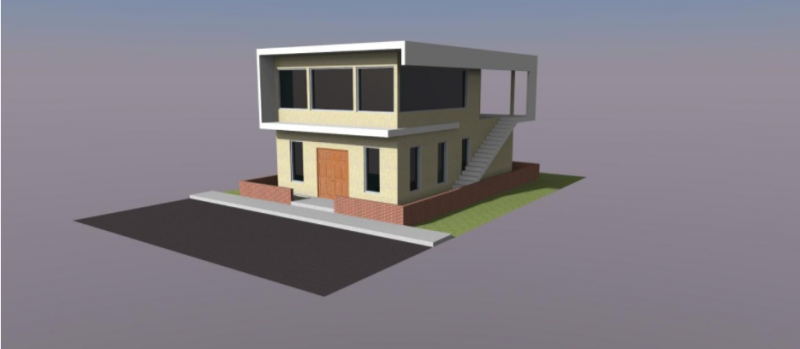 The church will be located on the first floor and the school will be on the second floor.
As the result of this award, the following objectives will have been attained:
Trasforming the lives of the adolescents.

Providing for them a suitable place to gather together and to receive the adequate training to save their lives.

A place to render worship to the Triune God.
By doing so, Foundation Esperanza AVOR will fulfill the purpose of their mission, which is to: form individuals useful to society, transform them into respectful men and women with solid values and principles that will serve as examples, support and inspire the coming generations in their community.