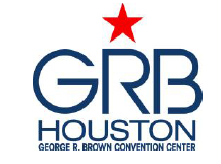 The Convention Center is allowing food vendors to sample food and drink as well as take food orders. Customers are not allowed to consume or remove purchased food out of the exhibit hall themselves. The exhibitor may deliver these orders to the hotel rooms personally or via the concierge or front desk. If shipping products directly to customer, exhibitor must print pre-paid labels from FedEx or UPS and Exhibit Services will deliver the boxes on Monday at no charge. To take advantage of this offer, please fill out the form below.
Items dispensed are limited to the products manufactured or processed by the exhibiting firm and must be related to the theme of the show. ARAMARK Corporation has food and beverage distribution rights within the George R. Brown Convention Center. Expositions sponsoring organizations and/or their exhibitors may distribute sample food and/or beverage products free of charge ONLY upon written authorization. All sample items MUST receive prior approval and confirmation from ARAMARK Corporation, and the George R. Brown Convention Center management. Sample items ARE NOT allowed to be sold on premise. Exhibitors who do not comply will be asked to remove the item(s) from the facility.
For questions concerning sampling or purchase of food and/or beverage items used as traffic promoters (i.e. coffee, popcorn, sodas, bar service, etc.) contact the ARAMARK sales office. ALL REQUESTS MUST BE RECEIVED AT LEAST TWO WEEKS PRIOR TO THE START OF SHOW TO ALLOW TIME FOR PROCESSING. PLEASE MAKE NO ARRANGEMENTS PRIOR TO APPROVAL.
GENERAL CONDITIONS FOR SAMPLING:
All items are limited to SAMPLE SIZE.
Beverages may be dispensed in containers holding not more than 2 oz.
Food items are limited to "bite size" (1 oz. or less).
The applicant named below acknowledges they have sole responsibility for use, servicing or other disposition of such items in compliance with the applicable laws. Accordingly, the applicant agrees to indemnify and forever hold harmless ARAMARK Corporation, the George R. Brown Convention Center, and the City of Houston from all liabilities, damages, losses, costs or expenses resulting directly from their use, serving or other disposition of such items
There is no fee required with a sampling form application. Show Manager and/or applicants are responsible for securing a City of Houston health permit for sample items. When approved and authorized to distribute, contact the City of Houston Health Department at (832) 393-5100
Standard fees for storage, handling, delivery, sales tax, etc. will be charged where applicable.